Travis Higgins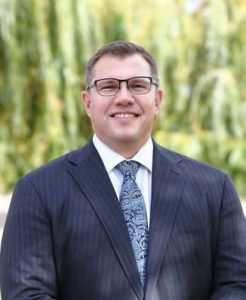 Sr. Wealth Advisor
Direct: (208) 989-6716
Office: (208) 350-7274
Fax: (208) 955-7777
[email protected]
www.doceowealth.com
Travis began his career in financial services in 2000 at Northwestern Mutual. He primarily works by referral from valued clients, other professionals, and personal contacts. Over his career, he has built a clientele ranging from professionals of all ages and industries, to business owners and professional athletes. While at Northwestern, Travis realized his clients were going to continue to face significant challenges that the traditional financial service platforms were ill-equipped to address.
Travis is proficient in both English and Spanish. He also has a strong background in marketing, public relations, and personal/business needs analysis. Travis graduated with a Bachelor's Degree in Business Management from Boise State University in 2001. He is a member of the Phi Theta Kappa Society for academic achievement, and was recognized in 2012 as one of Idaho Business Review's "Accomplished Under 40" honorees.
Travis is very involved in the community through coaching youth sports, and volunteering with his Church. As the son of two educators, he believes strongly in the importance of educating the next generation. He has supported young entrepreneur programs, and organized free youth football camps with his numerous NFL clients on Native American reservations. Travis enjoys all outdoor recreational activities, and loves spending time with his wife and four children on their family homestead in Northwestern Montana.