David Johan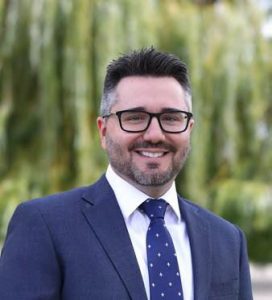 President & CCO
Direct: (480) 560-3883
Office: (208) 350-7274
Fax: (208) 955-7777
[email protected]
www.doceowealth.com
David established Doceo Wealth, LLC to bring a true altruistic money management to high net-worth clients as well as family offices. David believes in consistency in returns, real assets backed securities, and that is why he has created a retail endowment style investment model for his clients. David's strengths are designing and implementing endowment like portfolios for clients through thorough due diligence, performance valuations, and business development.
Prior to establishing Doceo Wealth and his career in the financial advisory world, David worked as a senior analyst and co-portfolio manager at Desert Rose Capital Management, Inc., where he actively co-managed derivative portfolios and bond trading strategies. He also created portfolio composites and other offerings where he implemented GIPS performance measures for those composites offerings.
David graduated from Brigham Young University, where he earned his degree in Financial Economics. He sits on multiple boards including ADISA, Real Assets Adviser, and is involved with his local FPA charter and many other local charities. He is currently working on future educational endeavors in the financial industry.
A French native, David enjoys traveling, soccer, cars, motorcycles, and spending time with his family and friends. David and his wife, Vicky, live in Meridian and have three beautiful daughters, Josette, Teresa, and Lucette.